Protect Your Private Files
Against

Google

&

Unwanted Users
Recognized as the #1 plugin to protect WordPress files by experts & users
Features
WE MAKE YOUR PRIVATE FILES SAFE & SECURE
 Block Google Indexing & Direct Access
Stop Google & other search engines from indexing your files.
What's more, unauthorized users will no longer be able to access them directly.
 Restrict File Access to Paid Members
Restrict your protected file access to logged-in users, customers or specific user roles.
Give different users different file access permissions with ease.
 Generate Expiring Download Links
Create unlimited private links to share your private files with certain group of users without signup & login.
Auto-expire these links within a number of clicks or time for better security.
It's a must
WHAT IF YOU DON'T SAFEGUARD YOUR DIGITAL ASSETS?
40% of people who visit a website will leave it, if it takes more than 3s to load.
Suffer Huge Revenue Loss
Digital piracy causes $300 million lost for US publishers every single year. Your business could suffer the same fate without any decent protection.
Waste Time & Efforts
It takes you a lot of time and effort to research, create, and promote high-quality designs, ebooks, and tutorial videos. But stealing them takes just a click.
Lose Potential Customers
Unprotected files can be downloaded, shared, and available to anyone on the Internet. Why do users have to follow & pay for your products if they can get them for free?
Leak Private & Confidential Data
Personal moments and copyrighted products that should be used internally could be now accessible to anyone. What else damage your reputation more?
Built for you
EVERYONE NEEDS FILE PROTECTION
From personal blogs to big eCommerce stores, PDA Gold is at the heart of most websites
For Online Course Providers
Secure teaching materials, including tutorial videos, eBooks, and training PDF files on your membership sites.
For Musicians and artists
Keeps your art works, e.g. lyrics, ringtone, online comics, and comic character designs away from illegal downloads.
For Companies & Universities
Secure your internal product-related photos, illustrated workflow documentation, marketing images, and internal invoices from competitors.
For your eCommerce Stores
Protect digital products such as photos, recipe videos, printables, graphic art bundles, and coaching packages against non-buyers.
Secure your Private Files & Confidential Data Right Away.
Stop Plagiarism Now.
Testimonials
WHAT THEY'RE SAYING ABOUT
Prevent Direct Access (PDA) Gold
I'm pleased with Prevent Direct Access Gold
"I want to say that I'm pleased with your product. Since I've been using it, I have not discovered any plagiarizing.
– Darlene Lancer, author of Codependency For Dummies
Great plugin and extensions that don't Slow down your site!
"Great plugin and extensions that protect content and don't slow down your site, unlike many media protection plugins out there!! Support is always on hand, speedy and thorough."
– Edward Wilkins, UK, aspectusgroup.com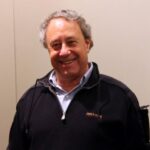 INCREDIBLE & Competent Service!
"If you are attracting users to your websites by offering valuable downloads to your readers, this plugin is a must-have. You'll be offering great value to your loyal subscribers, whilst making sure your hard-work is not being abused and downloaded directly. The team behind the plugin is also fantastic to deal with."
– Marc Weber Tobias, Lead Attorney & President at Investigative Law Offices
Brilliant, Impressive and GREAT SUPPORT!
"While it took a couple of days to get all the kinks worked out, once it was running, it works *brilliantly*! Support was responsive, friendly, and on top of their game.
This is far more involved than your typical plugin. Server-level redirects and access rules must be configured. No two environments are identical. It's impressive they can deliver the promised functionality across hosting platforms, including with NGINX rather than Apache. Good job!"
– Gordon Seirup, US, copperleafcreative.com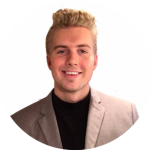 Does Exactly What it Says!
"Easy to configure and works as advertised. I got the gold version for the extended features, and I'm very happy with it. I had a few questions and support got back to me in a quick and professional manner! 5/5 stars for sure."
– Ruben, Norway, Agency Owner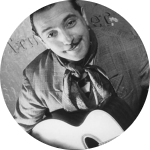 Superb!
"I want to thank your team. I would have probably put a lot more time without your help as I'm not a computer scientist. Especially interested in the extension (PDA Protect WordPress Videos) which is easy to use and does the job I expected. Superb!
Your team has been responsive, patient and professional!"
– Lukas, France, autourdedjango.com
PERFECT Solution & Awesome Support
"This plug-in was everything I was hoping for and more. So grateful I found it and the support is stellar. They go above and beyond if needed even working longer hours. Easy to use, intuitive and perfect for protecting my digital files with custom options to do so. Thank you PDA Gold!"
– Nancy Beaton, Canada
Great Products!
"I purchased Prevent Direct Access Gold and Download Link Restriction Extension. Both great products that are easy to use and do what they so they will. I also enjoyed excellent and prompt support. Well done."
– Regan Kendrick, New Zealand
Excellent!
"Thanks sooooo much for your support. You've been doing a great job so far in fulfilling my needs with regard to page restrictions."
– Martie, South Africa
Protect your WordPress files in just a few clicks.
No coding required.
Help & Support
Unparalleled Customer Support
Found a bug? Have a question? Need help? Wanna request a new feature?
We are here to help!
Many customers tell us they fall in love Prevent Direct Access (PDA) Gold and that they never expected and experienced this kind of "awesome" support before.
You will never know until you try.
I never have gotten support like this before!
"Thanks for the quick response to my previous issue. You guys are amazing, This is Sunday! I wasn't expecting such a quick answer. I never have gotten support like this before!"
Deborah Hemstreet
This kind of aftersales support is unfortunately quite rare these days
"Thanks for all the effort you're putting in! You're doing a really great job and that kind of aftersales support, is unfortunately quite rare these days. So thanks again!"

Ivo Bradica
Thank you so much for all of your help and quick responses!
"I have the Gold version up, and everything seems to be working great! Thank you so much for all of your help and quick responses! "
Sarah Wick
Awesome customer support. Keep the good work!
"The support team has been really fantastic in responding to and addressing all of my questions and concerns. They are prompt and thorough in a way that I don't experience from other companies."

RyanRyan Hofrichter
10 Stars for PDA plugins & team
"10 Stars for PDA plugins and PDA team. Great support, always available, and the plugins are very great, it's perfect if you want to protect the files. And 100% supported in Tutor LMS. Great Job PDA team and thank you very much for creating this perfect and awesome plugin."

Neil Yanto