Earn up to $179 on every sale with Prevent Direct Access referral program
Earn ongoing monthly income by joining our free affiliate program and promoting our awesome products to your audience.
Start A Great
Affiliate Partnership
We love entrepreneurship as much as you do. Because we know the freedom, the light of
hope that comes with it & also you will get 20% commission on each sale.
Why Would You
Choose weDevs?
During 2016, the minimum average affiliate commission per month was $116 and highest average per month was $1356. Currently we are working with our affiliates to empower them and increase their income by 200%.
Earn Money While Doing
Things You Love
Do you have strong SEO skills? Love advertising? Have communities that trust you? Decide to become our partner, join us and help people with our solutions. All while doing the things you love
Simplest Process To
Get Involved
You will not face any issue while getting involved with our cause. Just fill up the form. Then we will evaluate the credentials and notify you in the earliest possible time.
Earn upto 30% from each sale!
Because we believe that you cannot achieve something great alone.
And only by empowering others can you make a long lasting impact in people's lives.
How it works
Become an affiliate and receive commissions for each sale you refer.
Monetizing your websites or blogs has never been easier.
Affiliate Benefits
Embed affiliate links in your blogs, social posts, and take advantage of what our program has to offer
Up to 30% commission from a single sale
Performance bonuses with high payouts
Trusted Brand - the #1 plugin to protect WP files
90-day valid
tracking cookie
Frequent offers and coupons
Receive payout each month via PayPal
Real-time visists & sales reporting
Dedicated and personalized support
Am I a good fit?
PDA Gold's affiliate program is a perfect match if you want to monetize content, have a large SMB audience, and love PDA products. Our affiliates vary widely, from marketers, developers, consultants, to authors, and business owners.
How much can I earn?
You can earn up to 21% of every sale which could be as much as $179 per lifetime license sale.
Reputable affiliates will get a higher commission, which could be up to 30% per sale.
How do I get paid?
You'll receive payouts via PayPal. Update your payment email under Affiliate Dashboard → Settings tab.
When do payouts occur?
We will send out payment once you reach the minimum payout of $199.
What is the cookie window?
90 days. Even if users don't buy our products right after they click on the link, your referral is still counted if they come back and complete the purchase process within 90 days.
Could I get extra commissions on PDA extensions?
At the moment, we only offer commissions for PDA Gold subscription and lifetime license sales.
Where to I get the support?
We have a support team just for you! If you have any questions, we're here to help.
You can
Review Prevent Direct Access & our extensions on your website or blogs
Use any of our creatives and banners on your site
Introduce and promote our plugins on your podcasts and relevant WordPress communities
Create infographics, tutorials, and case studies about our plugins
Send out your affiliate link to your network, i.e. mailing list and social media channels
You cannot
Use your affiliate link on a coupon, promo, or deal site
Promote using an unofficial coupon, or rebate offer
Use "Prevent Direct Access" in your domain/personal branding
Provide false information about our products
Alter our logos or creatives without our consent
Falsely misrepresent Prevent Direct Access in any way.
Great Product and Support
"This plugin was perfect for what our client needed – to selectively protect specific files in the medial library from direct access. Their support was responsive and helpful. Won't be the last time we use this for sure."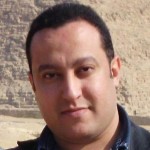 Ben
You guys provide fantastic customer service!
"Boy, the reviews are correct – you guys provide fantastic customer service! I will be reviewing the info in your emails. Thanks!"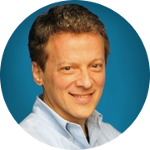 Neal Sideman
Open ears for customers
"The support and dev department has open ears for the customer and helps very well in case of installation problems. The plugin itself is what I looked for for about ten years to protect the content from being stolen without an active membership."
Paul H. G.