Enter License Key
After purchasing the plugin, you will receive an email from our partner SendOwl where you can find your own License Key as follows: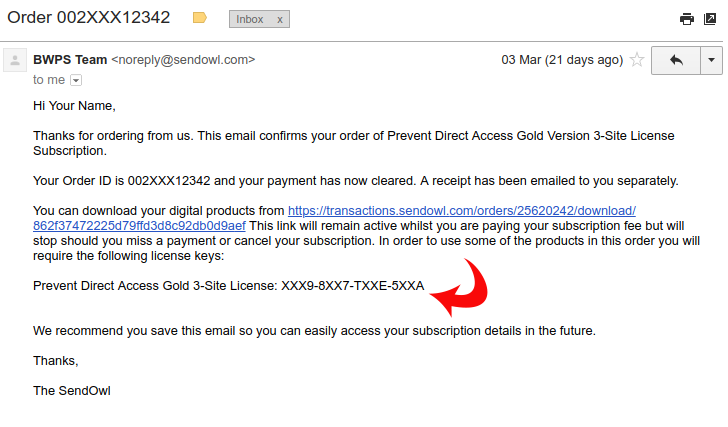 Next, under your WordPress admin, choose "Prevent Direct Access", copy that key and paste into "Your license key" field.
And finally, click on "Save changes". Once entering correctly, you'll see the settings page as follows:
Please note that if you haven't entered license key,
automatic updates will be disabled by default
. Once entering license successfully, you should click on "Check for update" to get the newest version of PDA Gold.
Refresh License
After upgrading your license, you may want to "refresh" your license in order for your license reflects the change.
First, you need to enble our debug mode by turn on this option under settings page.
Once done, go back to License tab and you should see a "Refresh License" button as image below:
Simply click on this button to update your license information.