After activating our Watermark WordPress Files plugin, you will see "Export this post to PDF" button in the right sidebar while editing a page or post.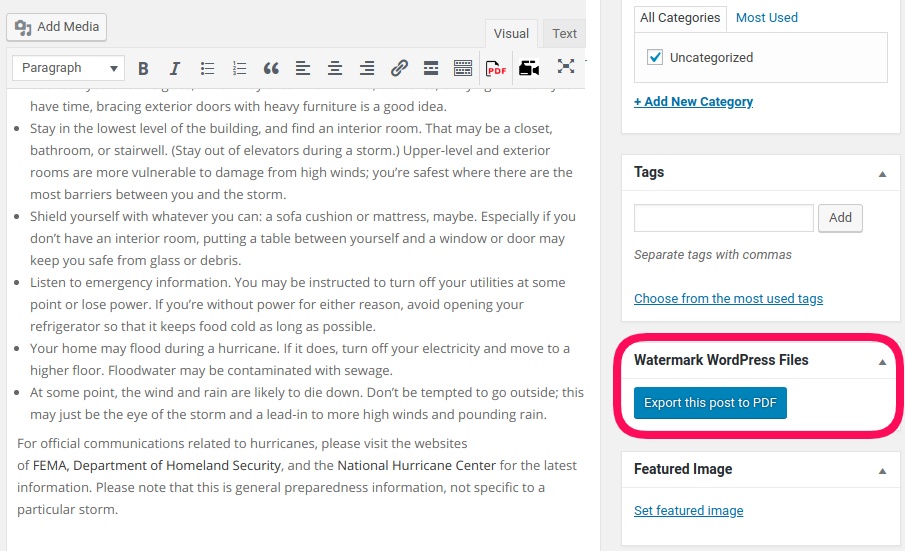 Click on the button and you'll have all your page's content in a PDF file.
You can also show page number as well as customize the header and footer of the PDF file under the plugin's Settings page.
The exported PDF will show all images including JPEG, PNG, and GIF whether they're protected by our Prevent Direct Access Gold plugin or not
Other embedded files such as MP3, MP4, and PDF will display their file URLs
All links embedded in content will still work well on the PDF file
No matter how many fonts you're using in your content, the exported PDF will use our default font
Update your article first before exporting it to PDF to get the latest content
Please note that if your media file in content is deleted from the library, the exported PDF will have a blank space.
This feature applies to Watermark WP Files version 1.0.3 and above. Always make sure to you're using the latest versions of our plugins.