WordPress is a platform for building a website that powers over 38% of all the websites on the Internet. Those who know nothing about programming can create a website easily with WordPress as it is a convenient and most admired way.
WordPress is a content management system licensed under GPLv2. It is a simple tool that enables you to handle the essential features of your website without needing to know anything about programming. WordPress is mostly used for blogging. A blog is a compilation of different posts.
If you are a blogger, you may want to share your directory of posts with your readers via the CSV file. It is also useful to take a glance at all posts without logging in to the WordPress dashboard.
Moreover, you can easily find the post title and permalink by using CSV. In this article, we will show you how to export your WordPress posts to a CSV file.
WP All Export Plugin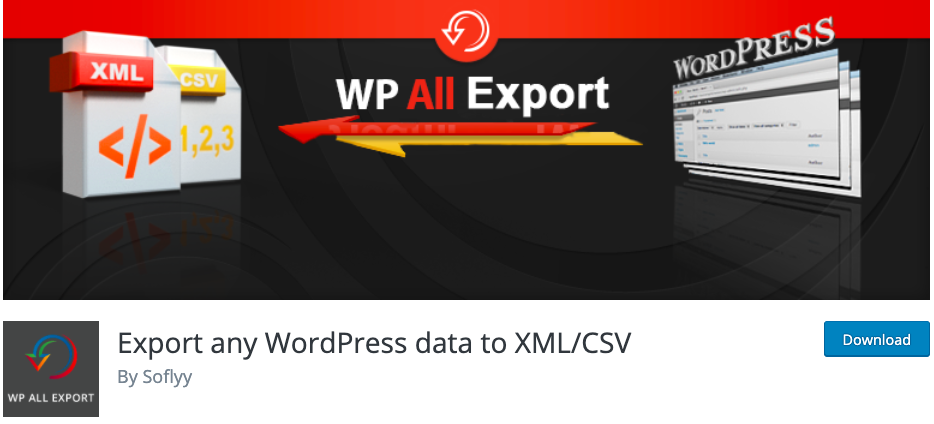 Before you read further.... Free Download (PDF)
Secret Google Search Tactic That Will Skyrocket Your Sales, Connect You to the Perfect Partners, Influencers & Affiliates and Send Your Google Rankings Soaring! FREE when you sign up for Digital Creators Edge, a free newsletter for Digital Creators who wish to take their business to the next level.
If you are wondering how to export WordPress posts to CSV, then don't worry. There is a plugin named WP All Export which will help you to export WordPress posts to CSV effortlessly.
WP All Export provides you with a three-step export method and an insightful drag and drop interface. It makes complex export tasks easy and swift.
Here is how to get started and export WordPress posts to CSV.
Installation & Activation
To begin with, you have to install the plugin. Simply go to your WordPress dashboard and click on Plugins. Select Add New option from the dropdown menu and search for WP All Export. After installing, click on the Activate button.
Getting Familiarized with the Dashboard
After its activation, go to the plugin dashboard and click on All Export option. Then, select the New Export option from the dropdown menu.
Customize Export File
You will see WP_Query Results. Click on this tab and select Post Type Query from the dropdown menu. Then add the following query in the box:
'post_type' =>, 'post', 'post_status'=>'publish'
Next, click on the Customize Export File option.
Selection of Export File
You have to opt for what you want to export. In this case, you will need the followings:
Post Title
Post Permalink
Post Featured Image
Select the Preview button to see the result.
Download the Data
To export this data to CSV, keep the default iteration to 50 Records and click on the Create New File Each Time option.
There will be a green button on the next screen. You may click on the CSV File to download your data.
Why Should You Use WP All Export?
With WP All Export, you can easily choose between the files to export. It allows you to structure your exported posts according to your need. You can also avail the option to export any custom field and post type.
One of the best features that WP All Export has to offer is that it allows you to edit WordPress data in Excel and schedule your exports. There is no limit on exporting your WordPress posts, you can download as many posts/files as you want.
Watermark WordPress Files Plugin
Watermark WordPress Files plugin provides you with a simple way to export WordPress posts to CSV and PDF format. Better yet, this plugin also allows you to watermark your WordPress files.
It is an ideal solution for those who don't want to go for a bunch of complicated settings. Just install, activate, pick posts you want to export, and get the CSV or PDF file in the blink of an eye. It is one of just a few WordPress plugins that work smoothly on media and media attachment pages.
You can save your time with this plugin and export important WordPress files in seconds.
Follow the detailed tutorial below and get started now.
Installation & Activation
First, you have to install the plugin.
For installation of the plugin, go to your WordPress dashboard and click on the Plugins option. Choose Add New option from the dropdown menu. Now, search Watermark WordPress Files in the search box. After installing, click on the Activate button for its activation.
Selecting Content-Type
Now, go to the dashboard of the plugin and click on the Settings button. In the settings menu, you will have to choose Content-Type. In this option, you can select posts, pages and categories of your WordPress data.
Selecting Pages
You will be given an option to select multiple posts and pages or the whole category. Choose any option according to your requirement.
Merging the Data
Lastly, you will be able to merge your files into a single PDF or CSV file. Again, it is up to you if you're going to consolidate the files or not.
After selecting the option, save your settings and click on the Export Button to export your desired WordPress posts to CSV or PDF.
Why is Watermark WordPress Files the Best?
Watermark WordPress Files is a unique plugin to export WordPress posts to CSV. It has many features which makes it quite useful and productive. You can quickly turn your WordPress files into a modified CSV format.
It lets you choose between files to export, and you can protect unlimited WordPress posts. For improved security and privacy, this plugin enables you to restrict protected file access to paid members only.
Many plugins restrict your downloading limit for the posts you want to export, but this plugin allows you to export as many posts as you wish. Besides downloading, it lets you protect your download links for better security.
It focuses on your posts' protection and security, hence it allows you to save multiple files at the same time. Another option it offers is that letting you choose the post status, e.g. published, draft, etc.
Conclusion
The above plugins are some of the most useful ways of exporting posts to CSV. Now you are familiar with all the methods to export WordPress posts to CSV. So, proceed and give it a try. You will be able to export WordPress posts to CSV.
Hope you find this article helpful and informative. Please share your opinions and suggestions in the comment section below if you'd like.