As a digital content creator, you expect others to read and share your posts. But when it comes to selling premium content online, you probably don't want everyone to access it for free. Or in some cases, you just want people to stay away from your personal or confidential content.
In those situations, it's better to make your WordPress page private and share it only with particular people.
However, this is not an easy task even though you have a coding base. Fortunately, the problem can be completely solved with the assistance of an appropriate plugin.
This article will help you pick the right plugin for your site. Plus, we'll discuss how to make your private WordPress page only visible to the people you send its link to. Read on!
Understanding WordPress Private Page Links
By default, once you publish a page or post, WordPress will automatically generate an access link for that page. This access link is called an original link. Anyone who clicks on the original link will be directed to the page and can read the page content.
Before you read further.... Free Download (PDF)
Secret Google Search Tactic That Will Skyrocket Your Sales, Connect You to the Perfect Partners, Influencers & Affiliates and Send Your Google Rankings Soaring! FREE when you sign up for Digital Creators Edge, a free newsletter for Digital Creators who wish to take their business to the next level.
Simply put, the original link is public to everyone, and people can find the link on search engines.
A private link is quite similar to the original link. Anyone with the link can access the page content, of course.
The only difference is that while the original link is public, the private link is hidden. In other words, once the private link for a page is generated, only those who have this new link can access the page content. Others cannot find the page link anywhere including search engines.
Pros and Cons of Private Page Links
Using private page links benefits you in many ways.
You can make your personal and confidential content private, and no one can find it on search engines.
They help you protect your content from the public while being able to share it with the desired people.
For eCommerce store owners, they reduce the chances of people accessing your premium content/products for free.
Despite the advantages that private links give you, they have several downsides.
Those who have your private page links can share them with others without your permission.
It can be difficult to manage all the private links, especially when you have a large number of links.
If you're seeking a method to make your content private, the Protect WordPress Pages & Posts (PPP) plugin could be the perfect solution. It provides the most effective and simplest way to hide your content using private links.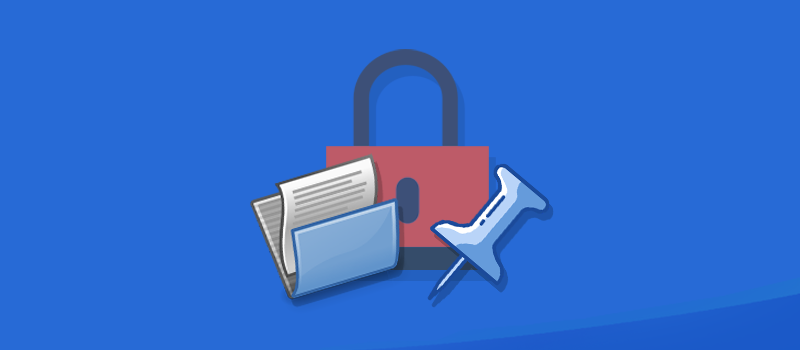 The coolest thing is that PPP not only helps you protect content but also overcome the private links' limitations. You can restrict access to your private page links by user roles, access limit, expiry time, and IP addresses. This, as a result, prevents people from sharing the links with others without your consent.
What's more, you can manage all private page links in a single dashboard no matter how many links you have.
How to Make WordPress Page Only Accessible via Link
Seamlessly integrated, you can protect your WordPress pages, posts, and custom post types using PPP with just one click. Once protected, your content can't be accessed directly through their original URLs anymore. Unwelcome visitors will be redirected to an error page when attempting to view the page content.
Install and activate the plugin.
Navigate to Pages or Posts in the WordPress admin dashboard.
Select the Configure protection option under the Content Protection column.

4. Press the Protect this page button in the popup. Now, your page is protected. No one can access it via the original link anymore.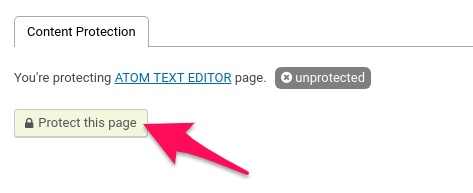 5. Generate private access links for your page by clicking Auto-generate new link or Customize new link. The former option auto-creates random private page links for that page.
The latter option allows you to customize the links on your own. Also, you can set the access limit and expiry to prevent people from sharing the links without your permission.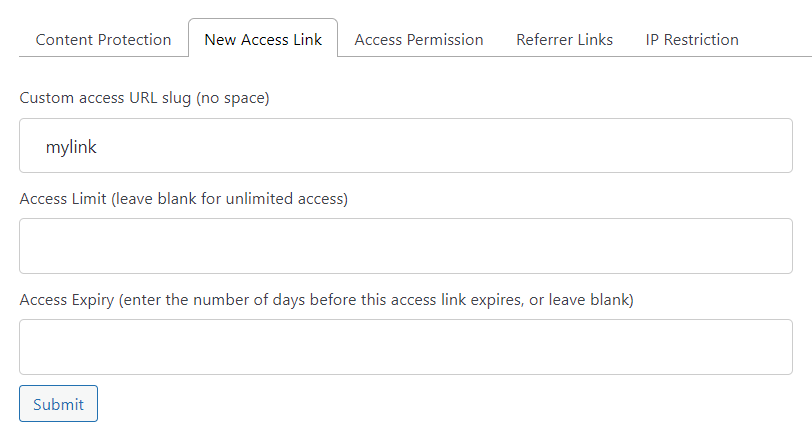 6. Grant access to your protected content by user roles under the Access Permission tab if needed.

7. Restrict access to your protected content by IP addresses under the IP Restriction tab if necessary. Please note that you have to integrate PPP with the Access Restriction add-on to activate this function.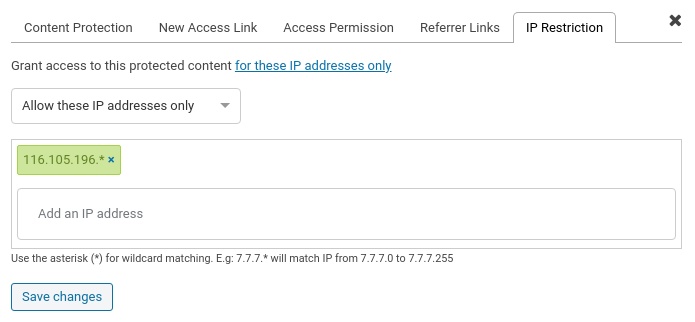 Out of the box, the plugin supports hiding private pages and posts from showing up on your site. The locations include the front page, category pages, tag pages, archive pages, search results, RSS, etc. You can even prevent users from printing your protected content.

Bonus Tip: Protect Your Content with Private Magic Links
Making WordPress pages only accessible via private links with PPP is so simple. It doesn't take you much effort to configure the settings.
Nevertheless, there is still a shortcoming. Let's say you set the private link access limit and expiry. Whenever the link expires, you must manually go through the same steps to create new private links for your page.
This can be exhausting if you are managing a huge number of private links. Don't worry! The Private Magic Links add-on will handle the problem.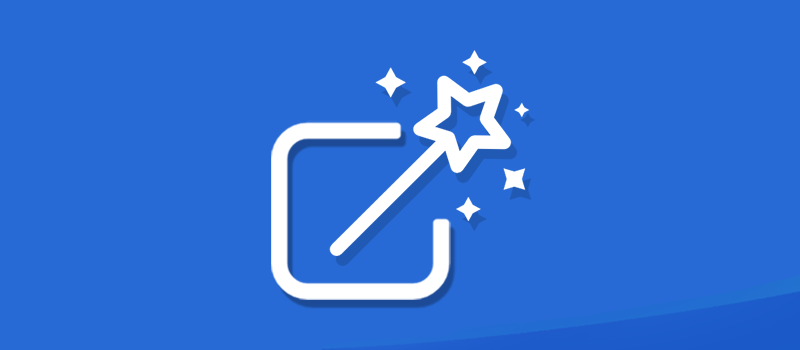 Integrated with PPP, the extension enables you to embed private links directly in your content. These links expire within a period of time regarding your preset settings. Once they're expired, the add-on will automatically generate a new private link for you. No manual work is required.
Install and activate the PPP plugin and the Private Magic Links add-on.
Head over to Pages or Posts in your WordPress admin panel.
Select the Configure protection option of your desired page.
Hit the Protect this page button.
Copy the page URL and embed it into another page.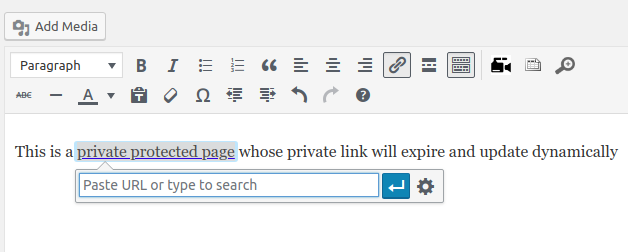 6. In the admin dashboard, go to Protect Pages and Posts settings and modify the expiration time to your liking.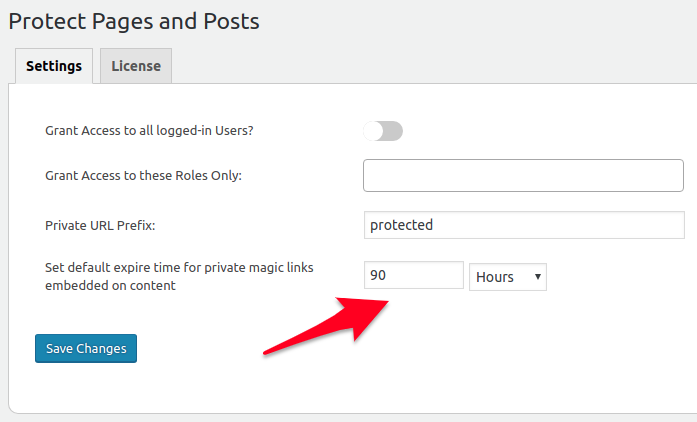 The extension will continuously create new private links for your protected content to replace the expired ones.
Intend to protect custom post types? Open the plugin settings page and choose the content type you wish to protect. They could be your WooCommerce product pages, review posts, training posts, etc.
Protect Your Content Right Away!
That's all about making a WordPress page only accessible via link. To sum up, a private page link assists you to shield your content from the public eye. Besides, it allows you to share your hidden content with the desired people.
Although the benefits of applying private links have been demonstrated, there are still some limitations. However, by using the PPP plugin and its Private Magic Links add-on, you can overcome the obstacles with ease.
If you have any queries regarding private links, don't hesitate to let us know in the comment section below.
And, don't forget to subscribe to our website for more useful tutorials.