You're Offering Online Training Videos but Facing these Piracy Issues?
Your valuable videos are downloaded and being shared all over the forums and Facebook
Video providers don't have built-in file protection in place. Some even encourage downloading and sharing videos
Your sales are dropping constantly or even lost completely as your potential buyers can view your videos online instead
It takes 3 months to Produce but only 3 seconds to Download For Free
Your hard-to-produce videos takes 3 months to produce with lots of efforts, hard work, time and money. These assets are supposed to provide values and earn you a lot of money. But it's way too easy to Download and Share these valuable videos.
Your sales & revenue is plummeting if not even completely lost
You lose the motivation and drive to produce new awesome products
Introducing Protect WordPress Videos Extension
The simplest, easiest and most secure way to protect your valuable videos
Disable Right Click
Stop people from inspecting and viewing the video source codes
Expire Your Videos' Links
Your videos are playing with our auto-generated private links, which expires every few seconds. This keeps the video playing smoothly and stops people from downloading the video.
Encrypt Your Video Connection
Your videos' connection are encrypted preventing video downloader software and tool from grabbing the video's content and files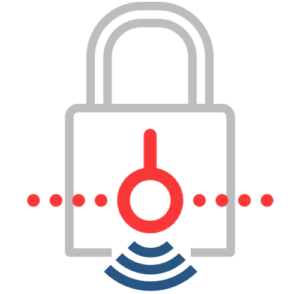 We Make You Feel Safe Doing Online Courses
"Inspect Elements" to get the video's link doesn't work
IDM, FBDown Video Downloader cannot grab the videos URL
Even if they could download the videos, they cannot be viewed
Very simple to use plus an excellent customer support. Decent solution for my online business!" - Emanualle Tami, Ukraine
4 Reasons You Need Protect WordPress Videos
Built-in HTML5 video player – no Flash required
With video.js library - one of the most popular HTML5 video players maintained by Brightcove, your videos will be working on the most professional use cases
Works Great on all Devices (iOS, Android, Windows & Mac)
With a powerful HTML5 video player, your videos will also be working on most popular devices and operating systems without any extra installation
Embed Protected Videos Easily - no Coding required!
Easily embed your private videos on any posts, pages and content widget with our friendly shortcode. Your videos are also automatically protected once it's embedded.
Fully Mobile-Responsive (Desktop, Tablet, Mobile)
The video player is also fully responsive, and so, displaying nicely on any browsers and devices of all shape and sizes whether it's a desktop, tablet or mobile
Protect Your WordPress Videos Now
Producing great content takes a lot of efforts and hard work! With "Protect WordPress Videos" extension, you can ensure that it isn't being freely shared with people who don't pay for it.
* You'll need our PDA Gold plugin to activate the Video protection extension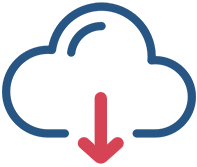 Get 1-Year Free Updates
Keep our extension always compatible with the latest version of WordPress and other popular plugins as well.
Get 1-Year Premium Support
Your support queries will be typically answered within 24-48 hours – much faster than free users.
What They Are Saying
Such an easy and simple way to protect my videos. Recommended!
- Antonio Cruz
Frequently Asked Questions
Do you have a question about Protect WordPress Videos?
See the list below for our most frequently asked questions. If your question is not listed here, then please contact us.
Who should use Protect WordPress Videos extension?
Anyone who offers training videos or e-courses with video lessons should use Protect WordPress Videos extension to embed and protect their videos. It will stop most average users and video downloaders from stealing your valuable videos.
What are the requirements for Protect WordPress Videos?
A minimum of PHP 5.4 is required. So is Prevent Direct Access Gold. That's all you'll need.
Do I need to have coding skills to use this extension?
No, not at all! Protect WordPress Videos comes with a friendly editor icon and shortcode, which help you embed your videos anywhere on your content. You don't need any technical knowledge or touching any single line of codes.
Will my videos be 100% safe using this plugin?
This method is by no means a perfect solution (there is none actually) to stop users from downloading and sharing your videos. But it is a simple, cost-effective that should prevent 95% of average users from doing so.
Do you offer a trial?
We don't offer a trial version, but we do have a long 60-day refund policy for Prevent Direct Access Gold, so you can buy with confidence.
Do you offer support if I need help?
Yes, absolutely. Our team is always standing by to help you! Just submit a support ticket any time and we'll be happy to assist. Please get the "Unlimited" license to get the fastest priority support.
Can I upgrade my license after my initial purchase?
Yes, if you would like to use Prevent Direct Access Gold on more sites, just let us know. We'll handle all the hassle and you'll just pay the difference in cost.
What are you waiting for?
Protect WordPress Videos embeds and protects your private videos with a fancy HTML5 player and complex security algorithm.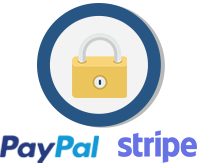 Secure Payments
We use PayPal and Stripe to handle your payment. It's fast, easy and secure without any hassle!
100% Satisfaction Guarantee
If the extension does not meet your expectations, we will refund you within 14 days of your purchase.
Instant Download
After purchasing "Protect WordPress Videos", you can download, install and use its awesome features right away