Don't just take our words. See how our customers are falling in love with Prevent Direct Access Gold & its extensions!
Excellent support and Plugin
I am using Prevent Direct Access Gold combined with Password Protect WordPress Pro plugin and together they do a great job of protecting content and files, enabling access to just those users you want to give access to.
Nina in support has been excellent and helped guide me on which extensions I needed as well as help me setup the plugin. Their support team were quick to help to resolve an issue I was having. It is great to know that you can rely on a support team. Also the documentation is excellent.
Things are looking good for the future, as they have a clear roadmap so I look forward to seeing how the plugin develops.
5 Stars!
– Rob MacDonald, Web Consultant at Creative Aspects

Great Plugin – Even Better Support!
The plugin is a great value for money. It does exactly what it needs if you look to protect your content as well as pages to logged-in only users as well as specific roles only.
Support on the other side is incredible, very responsive, always helpful, and willing to provide customizations as part of regular service.
– Adam Kolenda, Data Analyst at Ericsson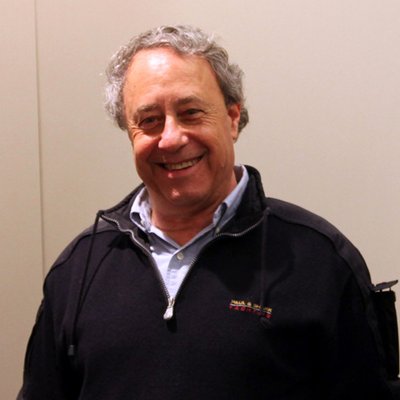 INCREDIBLE AND COMPETENT SERVICE
We have both the PDA Gold and Watermark software for our secured Word press site. We had a problem configuring new plugins on a Saturday evening in Singapore. Their tech support worked with us for more than an hour to accomplish what we needed: to secure pdf files from download or copying. Their staff is quite amazing and extremely competent. As a physical security expert and lawyer, I would highly recommend their software. It works, it is clever, and it provides real security. Feel free to contact me on this. I am glad to help this company.
– Marc Weber Tobias, Lead Attorney & President at Investigative Law Offices
Lifesaver tool to secure files and images!
This plugin allowed us to prevent public access to our files, so all content is exclusive to members only. It was easy to setup and intuitive to configure.
– Kade, United States
Great and expansion possible
Due to a change in technology, we needed to change how we offer some of our downloads. Prevent Direct Access allowed us to that.
As a newbie to the product, I needed support to guide us in making the best choices. Their response was fast and accurate.
Their product does what it promises.
There is room for improvement for us by making it possible to use the shortcode inside a Contact Form 7 response email. We solved that by using dynamic fields in CF7 but it would be easier when the shortcode would be expanded as part of the CF7 email.
– Ed Steenhoek, Dutch

Fantastic Support
The support team has been really fantastic in responding to and addressing all of my questions and concerns. They are prompt and thorough in a way that I don't experience from other companies.
– Ryan Hofrichter, US State
They have saved us yet again!
The PDA team is top-notch. We just had a severe and very urgent issue on our site that they jumped in to help. It wasn't a problem with their products, products that have been of immense help to the security and useability of our site for several years now. But they solved our current problem anyway, very quickly and professionally. A 5-star team of experts unquestionably with products and support we would highly recommend. Many thanks!
– Kim Baldacchino, United Kingdom
Great Plugins and Support
10 Stars for PDA plugins and the PDA team. Great support, always available, and the plugins are very great, it's perfect if you want to protect the files. And 100% supported in Tutor LMS. Great Job PDA team and thank you very much for creating this perfect and awesome plugin.
– Neil Yanto, Japan
Easy setup and great support
Great plugin. Easy setup and my client can work with the settings without support. I had one setup issue and reached on to their support team. They had the issue with my setup diagnosed and resolved within 10 minutes of my first contact with them. Great support, super friendly and helpful.
– Chris Bradley, myprojectsolution.net

Plugin Works Well & Good Service
I am extremely happy with PDA Gold. It works as advertised and is very user-friendly. The service team helped me with some initial glitches (on my end) and continues to be responsive in a timely manner.
– Michelle B. Brown, Center and Research Project Coordinator at bsu.edu

Does what it should and great support
Using this plugin for a client-website to prevent downloads ... - pretty user friendly and does exactly what is should. Also support was very helpful, e.g. when re-licensing the plugin or when I was in need of a proper invoice.
– Christoph, Project inquiries at stileffekt.de