You're a photographer or a designer, so you definitely want to showcase your works of art via a portfolio and attract new clients.
While showing off your skills, you should also need to ensure that your photos and images are protected properly. Adding a brand logo or text to images becomes essential to create a positive professional reputation and at the same time, stop others from stealing your hard work.
Luckily, you can use a free WordPress watermark plugin to save your images from being widely copied by at least showing the original source on the files.
Here, let's look at the top 5 watermark plugins with their main features to pick the right one for your WordPress site.
What Is The Watermark?
Simply, a watermark refers to a sign added to a photo to protect it from unauthorized usage. It can be your brand name or your logo appearing as various shades when viewed by transmitted light. Once you apply the watermarks on your images, it is very hard for others to take it off.
Watermarks are not a guarantee to prevent your images from thieves, but at least if someone steals your works, the photo will show the original source. Besides, if viewers are curious when going across a photo, they would visit your website for more information.
Apart from symbols and brand names, there are several other popular ways you can use to create a watermark, including adding your logo and slogan as well as branded patterns.
The following are 4 best options to mark the right of your WordPress image usage and avoid misuse from others.
#1 Modula Image Gallery
Modula turns out to be one of the most popular premium plugins for easily creating stunning galleries of photos and videos. It also allows you to apply watermarks to photos with a native experience.
The watermark could be added to existing images as well as newly uploaded photos on the site. Once set up, the watermark will appear on each and every image automatically.
Besides, you can create a customer watermark specialized for a specific one. This brings the customer service to a new level – one product is customized for one client.
However, according to some reviewers, the support team doesn't work very well after the purchase.
#2 Watermark WordPress Files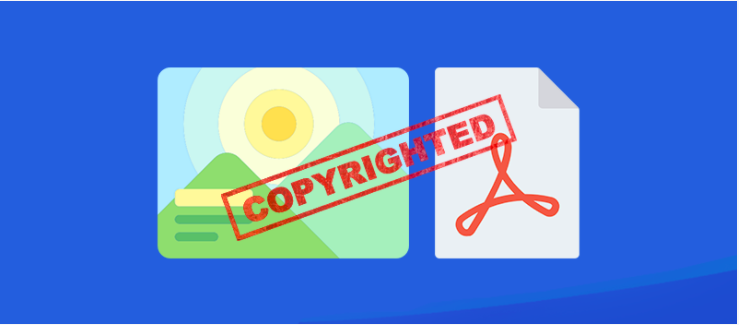 Come as a premium image watermark solution, Watermark WordPress Files effectively assists you in adding a custom text to your PDF, JPEG, and PNG files with a single click.
You're able to customize the watermark position, color, opacity, and font size. Previewing the watermark before applying is available too. This helps prevent future adjustments if you're not satisfied with the watermark.
The plugin is compatible with Ninja Forms. As a result, you can watermark file uploads on the fly as well as automatically watermarking new PDF file uploads via this form builder.
#3 Image Watermark
Image Watermark enables you to automatically watermark images uploaded to your Media Library as well as images uploaded previously. This plugin is loved by over 60,000 WordPress users, receiving With a 4-star rating.
Image Watermark also permits users to remove watermarks and backup all photos.
There are 3 watermark sizes to choose from, including original, custom, and scaled, depending on your usage purposes. Selecting image format and setting image quality are supported too.
Additionally, you can protect your images from copying via drag & drop.
#4 Easy Watermark
Easy Watermark authorizes you to watermark your JPG, PNG, and GIF images with an image, text, or both. You can customize text color, size, and rotation without much hassle. There could be 2 watermarks displayed on an image.
It's possible for you to adjust your watermark's position and size then apply them to your media independently.
The plugin allows backing up all photos from the galleries. However, once you apply the watermark on your images, you cannot take it off.
#5 Pro Bulk Watermark
Pro Bulk Watermark is a premium plugin for making watermarks on WordPress. With only $15, you would have 6 months using it with support. There are some options for you to extend support time.
You're able to add margins around the watermark or modify alignment. Selecting the quality of photos and the minimum size for watermarks is supported too. You can demo your live watermarked images right on the administration.
What's more, the exclusion feature differentiates the plugin with others. You can exclude which images or folders not to add a watermark.
#6 Fast Watermark Plugin
If you are using NextGen gallery, Fast Watermark Plugin for WordPress could be the right option for you since they provide native support for NextGen.
Adding an unlimited number of watermarks to any image available on the site is one of the best features of Fast Watermark Plugin.
The purchase would be done at $24 and comes with unlimited future updates. One of the most impressive points of this plugin is having advanced resizing options for multiple positions.
The negative side of this plugin is that it would add a white background to all transparent images.
Make Use of WordPress Image Watermark
Even though the watermark could not 100% stop someone with the intent to steal images, it would show very clearly the actual source of the photo. As a result, people would be more cautious when using others' works, and visitors could know where the photo is from.
There is a wide range of plugins for adding watermarks to images. Most of them have a free trial so you could try for a while before choosing one for your site.
Which is your favorite watermark plugin? Let us know in the comment section below.