It is apparent that the demand for online shopping is increasing sharply, especially after the COVID-19 pandemic. In other words, digital shopping is one of the most potential markets for businesses to grow at the present.
However, rapid development means great competitive pressure. That's why online businesses must pay close attention to customer retention, so as to survive and develop sustainably.
With the expansion of search engines nowadays, customers can easily find your product information and websites. But it doesn't mean that 100% of them will return to you in the future. They have various other options to choose from. They will switch to your competitors immediately if you don't satisfy their requirements.
Of course, large website traffic is important. But what really matters is the number of web visitors, who have become your loyal clients.
This article will show 5 great tactics that help you tackle the problem. But first, let's understand the reasons why customer retention is the success factor of your business.
The Importance of Customer Retention
Customer retention is the way you keep your existing clients to continue coming back to your websites. It reflects your business's ability and longevity.
Acquiring new customers will always be much more expensive than retaining the old ones. Therefore, establishing a good customer retention strategy will benefit your business in many ways.
Increase Return on Investment (ROI)
Research shows that if your retention rate increases by 5%, your ROI will rise up to 95%. Plus, old customers also bring 33% higher profits to your firm than new ones. That's why you should focus on keeping your past customers.
Minimize Marketing Efforts
It is 5 times cheaper to sell to customers you have already built a relationship with than to strive to attract new ones. That is to say, you don't need to spend too many resources on marketing, advertising, or outreach.
Strengthen Brand Reputation
Loyal customers are also your brand ambassadors. They can share their positive experience and recommend your websites to people around them. Word-of-mouth marketing is the most powerful way to enhance your business image.
The above reasons tell why customer retention should be your top priority. Here are 5 tips that help you boost your customer retention rate.
5 Customer Retention Tips in WordPress to Keep Customers Coming Back
#1 Ensure Website User-Friendly Interface
Building a user-friendly interface is significant since it gives your clients the best user experience of your site. If they feel it is convenient and they love using it, they are more likely to keep coming back to your store.
No one wants to use a website in which items, features, content, and images are confusing and are not arranged properly. If you aim to keep your customers, you should make sure that your site is simple and friendly to both tech-savvy and non-tech users. A fast responsive speed would also be a big plus for your site.
We don't just design a business website to provide information. It is extremely important to ensure that the activities on the website take place effectively. Only then can your website grow. To do so, you can add some plugins to improve your website's features and security.
#2 Create Customer Loyalty Programs
Loyalty programs always aim at personalizing the customer experience, bringing core values ​​to each member. When customers become loyal customers, they will receive exclusive privileges based on their membership tier.
For example, they will become the first to experience the new product, have information about promotions, or enjoy attractive offers and discounts. This helps them feel that they are special and important to the business.
A practical approach to establishing loyalty is to offer points for any activity on your site. To illustrate, when customers create an account, make a purchase, subscribe to your website, or give feedback. This keeps your clients engaged and more likely to continue using shopping in your store.
Thanks to the emotional connection, you can increase customer satisfaction as well as your conversion rates. The loyal customer's buying rate is about 67% higher than a new customer. As a result, they will bring a significant source of revenue to your online business, if you implement good and effective loyalty policies.
#3 Provide Top-Notch Customer Support
In the era of science and technology development, businesses can provide products of the same quality. Therefore, in order to make a difference and attract more customers, you need to focus on developing customer services. It will create intangible values for customers and give you a competitive edge.
If customers receive great support, they will develop gratitude and always remember your business through good impressions. Since then, whether it is a word, an action, or a campaign, you should put the customers' interests first. In turn, your business profits and reputation will increase.
Quality is important. Speed is no less important. Quickly resolving customer problems and inquiries is also a powerful way to maintain a good impression and retain your customers.
Take the PPWP Pro plugin as an example. It's a WordPress plugin that helps you protect pages and posts. From a new product, it now integrates with more than 21,000 websites around the world and has received a lot of good feedback from customers. This is due to its top-notch customer support, which sets it apart from others.
#4 Analyze Data
Data analytics play a vital role in the success or failure of your website. Because analyzing data will help you understand your mistakes to come up with solutions, and discover new opportunities for business development.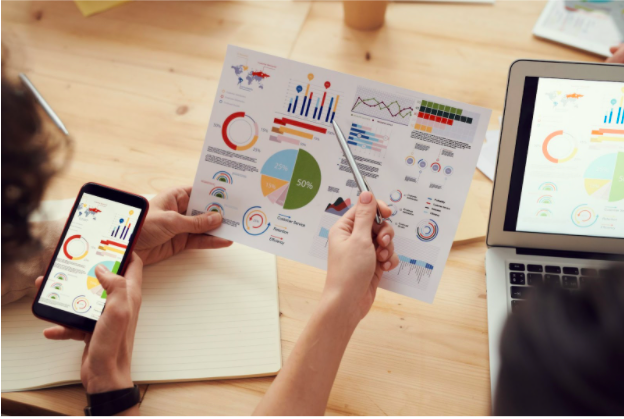 Instead of making decisions based on feelings or judgmental experiences, you will have an intuitive and scientific basis to make better decisions.
There are a lot of available data analytics tools today. They give you an overview of your customers, such as demographics (age, gender, and income), purchase behavior, and transaction history.
From the results, you will know your potential and drawbacks, thereby choosing the right strategy to develop your strengths and retain customers.
If you're selling digital products, we recommend using the PDA Download Statistics extension integrating with the PDA Gold plugin. It displays useful statistics about your top most download links so that you'll understand which products perform better.
#5 Re-Engage Past Clients
One useful tip to re-engage past customers is to use email marketing. To make it easier, you can use email automation to educate users about your products, inform new updates, or offer promotions.
But be careful. If the email content only talks about the product or service, it will bore your audience. You need to build an attractive message before conveying to customers information about your products. This keeps them engaged and motivated to continue coming back to your websites.
Make Customer Retention Your Top Priority!
It is undeniable that customer retention is so important, as it defines your business's ability and sustainability. A high customer retention rate will help you increase ROI, reduce marketing costs, and enhance your reputation.
Remember these 5 tips to keep good relationships with customers: build user-friendly interfaces, provide customer loyalty programs, ensure top-notch customer support, analyze data, and use email marketing tools.
Don't wait any longer. Get started with the above methods right away and you will significantly improve the number of loyal customers to your WordPress site.