WordPress, powering more than 30% of the world wide web, comes as an amazing platform for building lucrative online businesses. There are about 1.3 billion downloads of 150,000 plugins and themes on WordPress.org. That's why the idea of making money from WordPress sounds good.
Before developing your first WordPress plugin, you should decide which model you will run your plugin business upon.  A business model describes how you generate and deliver value to your customers at the right cost. Among various WordPress plugin business models, how do you know which one best fits your plugin and could generate sustainable income for your business?
In this post, we'll list out the top 5 WordPress plugin business models with their pros and cons. We'll also show a list of top plugins using each model so that you'll have better ideas of how they actually work in real life.
5 Major WordPress Business Models:
#1 Freemium Model: Lite & Pro version
A freemium plugin offers a free version that acts as a channel to a more robust, paid version of the plugin. In other words, you give away basic features of your plugin for free for the purpose of getting satisfied users to pay for the premium version.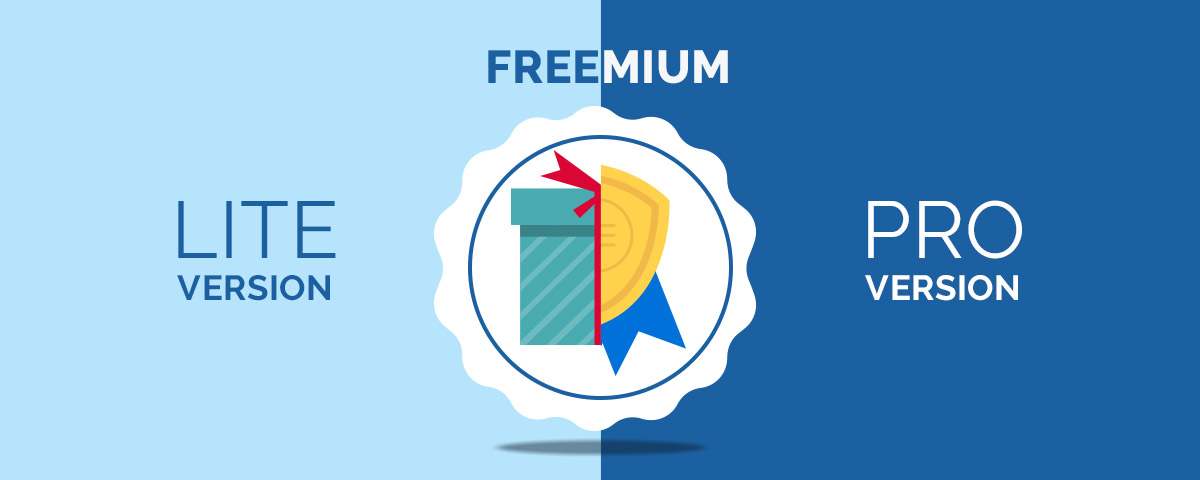 With the freemium model, a basic (lite) version of your WordPress plugin is available to everyone for no charge. Still, the more robust and advanced (pro) version can be purchased at a flat rate or a monthly subscription.
Advantages of Freemium Model
On the plus side, the lite version of your plugins can be used as a marketing tool to attract as many users as possible. These potential customers will feel "safer" to try it out for free before making any purchase decision.
If you can establish your plugin reputation on WordPress plugin repo, chances are you will be able to do the same with your premium version.
Disadvantages of Freemium Model
The main downside can come to the free and pro feature selections. You have to wisely choose which features you should include in the lite version and which you should not.
If you pack too many features on the lite version, it's harder to convince users to upgrade to the pro version. In case there are too many restrictions and limitations, users might feel they're forced to buy the Pro version, which doesn't create a great experience either.
What's more, you have to provide the necessary plugin updates and support for these free users too. Outdated plugins can be targets of malware and attacks. Any security vulnerabilities caused by your plugins could destroy your brand right away.
Pros
Probably the best way to establish your brand and reputation in the beginning
Extra exposure to potential customers
Easier to convert free users to buyers
Cons
Select wisely which features to provide on the lite version
Spend a lot of time on supports and updates for both versions
Popular plugins with Freemium business model:
#2 Premium Model: Paid-only Plugins
Unlike Freemium, there is no free version on the premium model. Instead, it relies on a paid-only aka "Premium" plugin. For plugin developers who have just started their businesses, it's not easy to market the Premium plugins at the beginning. That's why Premium is not their ideal model.
Plugin business owners who already built a strong brand, on the other hand, prefer this model. Since their previous Freemium plugins have gained a lot of traction, their premium plugins are more likely to succeed. Providing premium plugins alone also saves a lot of time on development, maintenance, and free user supports.
Advantages of Premium Model
The advantage is you don't have to provide support for both Free and Pro versions, which is not an easy task.
However, there are quite a few challenges with the Premium model.
Disadvantages of Premium Model
The main drawback is that you don't have the built-in traffic and exposure that a free plugin would get on the WordPress plugin repository. As a consequence, you must have a strong marketing model such as content and affiliate marketing or paid ads in place.
A great solution for this is providing a trial period that allows users to download, install, and use your plugin for free in a couple of days. After that, they're required to purchase continuously use it.
Another way to overcome that marketing challenge is to upload and sell your premium plugins on popular marketplaces such as Creative Market, Envato (Codecanyon) and Mojo. Many premium plugins are doing pretty well with this method such as Slider Revolution and Visual Composer who got an impressive 2 million in sales for 7 years.
Not having full control over the licensing model and purchasing flow also prevent plugin developers from using this business model. That's why these premium plugins have to adopt a lifetime pricing model at a relatively low price. A copy of Slider Revolution only costs $26. As a result, you have to keep chasing for new users to make profits. Worst still, you have to give up a larger portion of your revenue to the platform in exchange for such exposure.
In the long run, you should build your e-commerce site even if you have to do all your marketing from scratch. It would be much more beneficial in terms of both revenue and product. Many premium plugins have moved away from these marketplaces to build their e-commerce sites.
Pros
Easier to develop and maintain your plugins if you've already built a reputable brand
Provide support for the Pro version only
Eliminate the difficulty of feature selection
Cons
Harder to gain plugin exposure at first
Less control over licensing model and purchasing flow
Popular Premium plugins:
#3 Addon Model
The addon model is an interesting variation on the Freemium model. It has gained a lot of traction and been adopted by many big players in the WordPress plugin industry.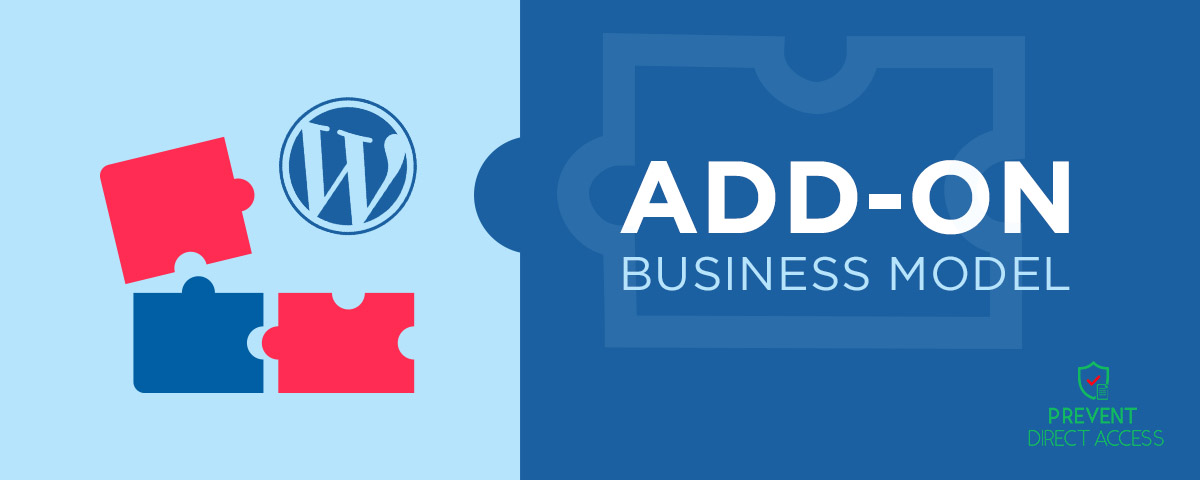 You don't have to select or restrict certain features on the free version which often frustrates most users. Instead, you develop a robust and extensible free plugin that can be used in most common cases.
You can then monetize your plugins through various paid add-ons which provide extra features or integrations with other platforms and plugins. Integrations are a great way to sell add-ons since it makes sense and users don't feel they're forced to buy.
While many Addon-based plugin developers sell their extensions individually, others decide to package multiple add-ons and sell them at a lower price. This is usually referred to as "membership" pricing. Ultimate Member, for instance, encourages users to buy their Extensions + Theme Pass with the prices of $299 instead of purchasing each extension and theme which costs between $600-1,300.
Top plugins following addon business model
There are 2 main variations on the addon model as well: addon development for free core plugins and addon development for premium core plugins.
Addon Development for Free Core Plugins
You don't even have to own any core plugin to use the addon model. Instead, you make money by developing extensions for existing and popular free plugins. Shop Plugins and SkyVerge who have developed over 50 premium WooCommerce addons are 2 successful examples of who utilize this model.
Addon Development for Premium Core Plugins
Another path you can take is to base your Addon model business on a premium plugin. Essentially, you develop your own paid-only plugin, then offer add-ons for it. Users need to purchase the premium plugin, then pay for additional extensions if necessary. ARforms, for instance, offers a bunch of more than 20 add-ons for their premium form builder plugin.
Popular plugins following Addon model for premium core plugins:
Addon Model vs Freemium
Both Addon (free core plugin based) and Freemium models are developed based on a free version. However, there is a huge difference in how you develop the free versions of the 2 models. With freemium, you build a basic and mostly restricted (lite) version of your product which can be seen as "a demo" of how your product works. To unlock other necessary features, you must upgrade the plugin.
Let's take Password Protect WordPress plugin as an example. Its free version allows users to secure pages and posts with a password. However, you couldn't lock custom post types unless upgrading to the Pro version. While you can password protect the entire WordPress site with the free plugin, you can only exclude specific pages from the site-wide protection through Password Protect WordPress Pro.
In contrast, the free version of the Addon model is more or less a complete and almost "unrestricted" version of your product. Users can typically use this free version on most common cases without having to upgrade to the premium version.
WooCommerce, for example, allows users to build a complete e-commerce site selling both physical and digital products online. It's optional to purchase extensions such as appointment bookings or product bundles to extend your e-commerce site features.
Addon model, albeit a variation of Freemium, could probably be the best "most common" model. Its limitations don't frustrate users as much as in the Freemium model. At the same time, it gives users a chance to test drive the plugin.
The main disadvantage of the addon model is that you would make very little if not no profit at the beginning in order to build a fantastic Free product that attracts a lot of users and active installs.
#4 SaaS Model
SaaS (software as a service) is probably an ultimate business model that most plugin developers want to build their plugins around especially in terms of pricing model. A successful SaaS can generate a decent monthly income and that users cannot continue using your plugin if they stop paying.
Having said that, your product must deliver unique values to customers over other Freemium and Premium plugins so that you can stay competitive in the market.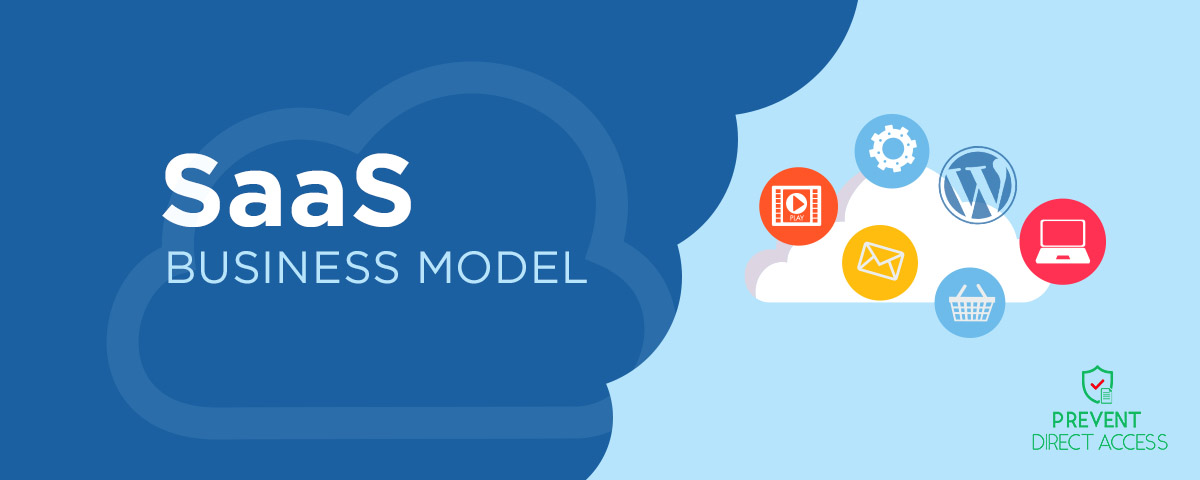 Advantages of SaaS Model
Building a product as a service gets numerous benefits:
First, SaaS-based plugins, due to its platform independence, can be used not only on WordPress sites but also on other platforms and frameworks. As a result, you could target and reach out to even more users on multiple platforms.
Second, you will have full control of your codebase and environment. So there would be no server misconfigurations and development environment conflicts that affect your plugin features. What's more, as a service, no one could steal, relabel, and sell your plugin without permission. This is a major advantage of a SaaS compared to other business models.
Third, you'll get a lot of product insights from a SaaS than any other plugin business models. You'll know where your users come from, which features are most used and much more than just downloads and active installs. These numbers and statistics help you greatly in developing new features and improving existing ones.
A SaaS trial converts much better than a demo too. You can then upsell and cross-sell your users according to the stage they're at.
Last but not least, if your SaaS plugin is good enough, you can create an attractive retention strategy to keep them paying for long. And it's likely that your customers will. It's also possible for you to estimate your next month's revenue and your overall business growth. On top of that, it's much easier to calculate customers' lifetime value based on how long they stay and their payment.
Disadvantages of SaaS Model
Similar to Premium model, SaaS is not a business model for every WordPress plugin developer. It requires you to have an optimized product funnel and a strong infrastructure working 24/7.
You have to put massive efforts into the onboarding process to retain customers. You might find keeping customers to stay with your business much harder than attracting new purchasers.
Lacking strong marketing strategies leads to the failure of many SaaS businesses. You'll need to market your software outside of your community and on different channels to attract customers.
Developing a SaaS WordPress plugin is not straightforward for beginners and small teams. You're required to have a well-established and multi-dimensional team, together with a great infrastructure and support system in place.
Pros
Take full control of your codebase and environment
Able to reach more users on different platforms, not just WordPress
Easier to provide customer support
Get real-time statistics and more insights about user usage
Cons
Complex to develop, support and maintain a complete SaaS service
Need to market the product on different platforms
Harder to retain existing customers
Popular SaaS plugins:
Other Business Models
Besides the 4 main models mentioned above, there are a few other models used by WordPress plugin developers to run their businesses as well. These unpopular business models include Membership and Pay for Support.
Membership Model
The idea of membership model is to provide exclusive content and/or products through member levels. The higher level your members have, the more features, e.g. plugins and themes, they can access.
Elegant Themes, for instance, notoriously adopts this business model which "forces" users to join their membership to download all their themes and plugins. It's not possible to purchase each theme and plugin individually.
Pay for Support
There are different kinds of support you can provide for your customers such as Priority support, Extended support, and Pay only for support.
Priority support
You sell a core plugin and charge customers for supporting as well. Priority support is faster over standard assistance. For Priority Support customers, you sometimes need to log into customer's sites to have a better insight into their problem. Easy Digital Download is doing a great job of running their business in this way.
Extended support
Extended support includes custom feature development and integration with other platforms. They usually come from customers who wish to extend your plugin features for their personal needs and setup.
At Prevent Direct Access Gold, we would consider developing new features and extensions based on our premium user requests.
Pay for support only
Unlike the 2 services above, Pay for Support model only requires business owners to develop a free plugin. Developers will earn money from supporting customers in using the plugin.
It's really hard for them to make sustainable profits from this business model though. Most users would expect free support coming together with any plugins whether they're free or paid. So additional fees just for support will likely make them look for other solutions.
#5 Combined WordPress Plugin Business Models
Many WordPress plugin owners don't just use one business model. They combine different models to maximize conversions and revenues:
Pick the Right Plugin Business Model
Before deciding the way to develop your plugin, you must choose the right business model. There are 4 core models for plugin developers to run their businesses, namely Freemium, Addons, Premium, and SaaS. Each model proves effective in different types of plugins and niche. Consider the pros and cons of each model so that you can choose the right one for your business.
While running your WordPress plugin business, you'll find out what works and what doesn't work in terms of user acquisition and revenue. You can then adjust your plugin business model accordingly. For example, Freemium model would be a good fit when you've just started out. After gaining enough exposure, you can just develop premium plugins and/or provide addons to your existing plugins. You can even consider combining multiple models for your plugin business.
Leave a comment below if you have any questions on how to choose the right model for your plugin business.